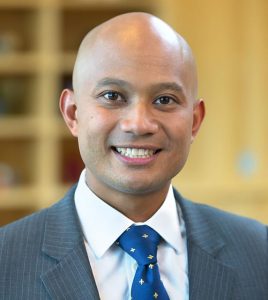 Dr. Lorenzo Cervantes is a board-certified ophthalmologist and a fellowship-trained specialist in cornea, external disease, cataract and refractive surgery.
Dr. Cervantes received his Medical Degree, cum laude, from the Downstate Medical Center – College of Medicine at the State University of New York, where he was elected a member of the Alpha Omega Alpha Medical Honor Society. He completed his Residency in Ophthalmology at the North Shore/LIJ Health System in New York, where he also served as Chief Resident. He completed a fellowship in Cornea, External Disease, and Refractive Surgery at the Eye and Ear Institute of the University of Pittsburgh Medical Center.
His clinical practice interests include the medical and surgical management of corneal diseases, small incision and complex cataract surgery, repair of intraocular lenses, and refractive surgery, including LASIK. He is experienced in the most advanced corneal transplant procedures, including Descemet's membrane endothelial keratoplasty (DMEK), Descemet's stripping endothelial keratoplasty (DSEK), deep anterior lamellar keratoplasty (DALK), and use of the Boston Keratoprosthesis. Dr. Cervantes is an experienced and accomplished surgeon, having performed several thousand intraocular procedures and was the first surgeon to perform DMEK for the treatment of corneal edema in Connecticut in March 2015.
Dr. Cervantes is a Diplomate of the American Board of Ophthalmology, and a member of the American Academy of Ophthalmology, the American Society of Cataract and Refractive Surgeons, the Connecticut Society of Eye Physicians, the New England Ophthalmological Society, the International Society of Refractive Surgery, the Cornea Society, the Paton Society, and the Eye Bank Association of America. He currently serves on the Board of Directors and on the Medical Advisory Committee of Eversight, a global leader in the field of eye banking and one of the largest networks of eye banks in the world. He regularly teaches other surgeons advanced techniques in cornea transplantation, anterior segment reconstruction, and cataract surgery. On the subject of cornea, he has authored several textbook chapters and peer-reviewed journal articles and has lectured both at national and international meetings.
In October 2017, Dr. Cervantes joined Dr. Joseph Sokol at Connecticut Eye Specialists in Shelton to help provide some of the most up-to-date cornea and cataract care in the region. When not practicing medicine, Dr. Cervantes enjoys golfing, running, snowboarding, and watching football games with his family.
Lorenzo J. Cervantes, M.D. was recently voted Top Doc in Connecticut Magazine.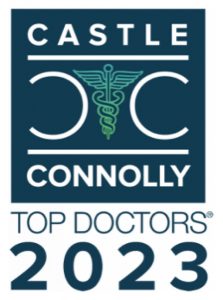 View Dr. Lorenzo Cervantes' resume/curriculum vitae
View articles about Dr. Lorenzo Cervantes
View some articles written by Dr. Lorenzo Cervantes