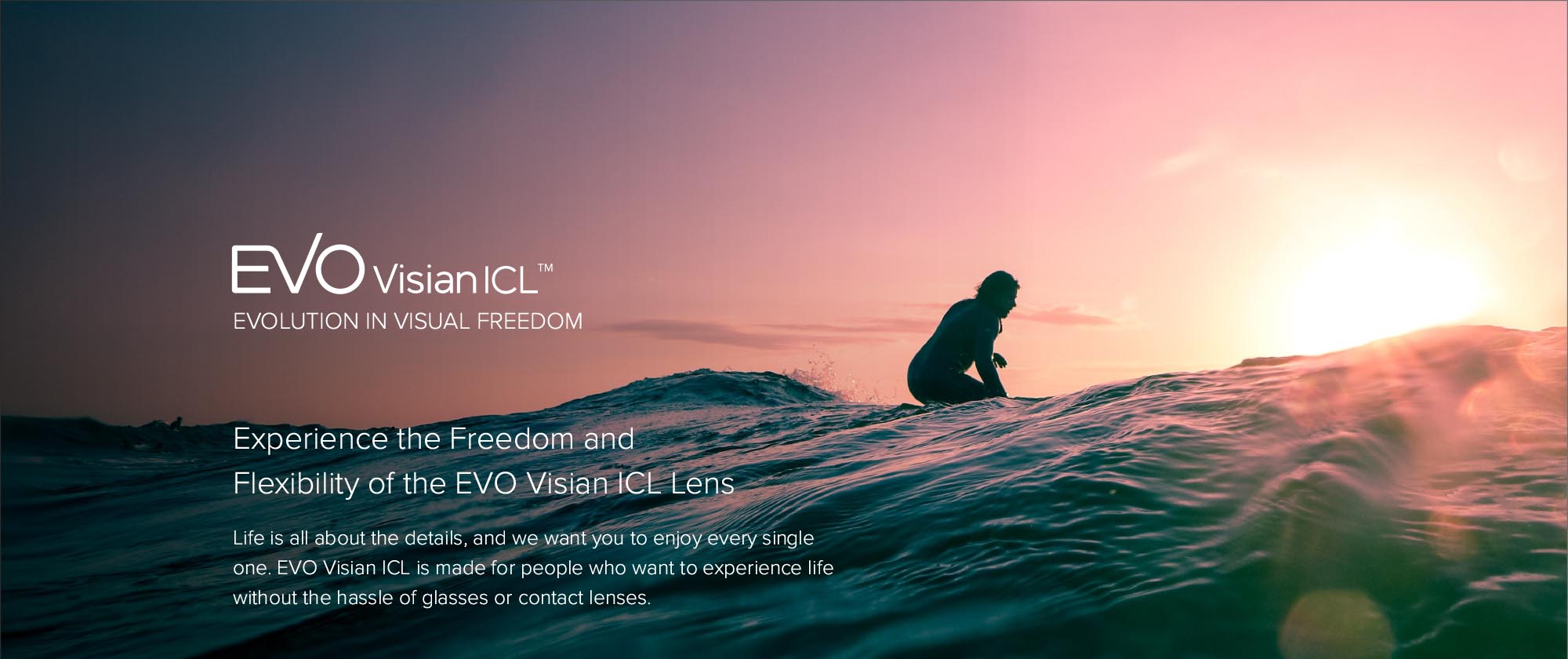 What is EVO Visian ICL?
EVO Visian ICL, also called an Implantable Collamer® Lens, is a refractive implant to correct common vision issues like myopia (nearsightedness) with or without astigmatism. Unlike some other vision correction options, the EVO Visian ICL is an additive technology that corrects vision without the removal of any corneal tissue.
The EVO Visian ICL is meant to reduce or eliminate the need for glasses and contacts and unlike most permanent refractive solutions, EVO Visian ICL is removable by your doctor, for added peace of mind.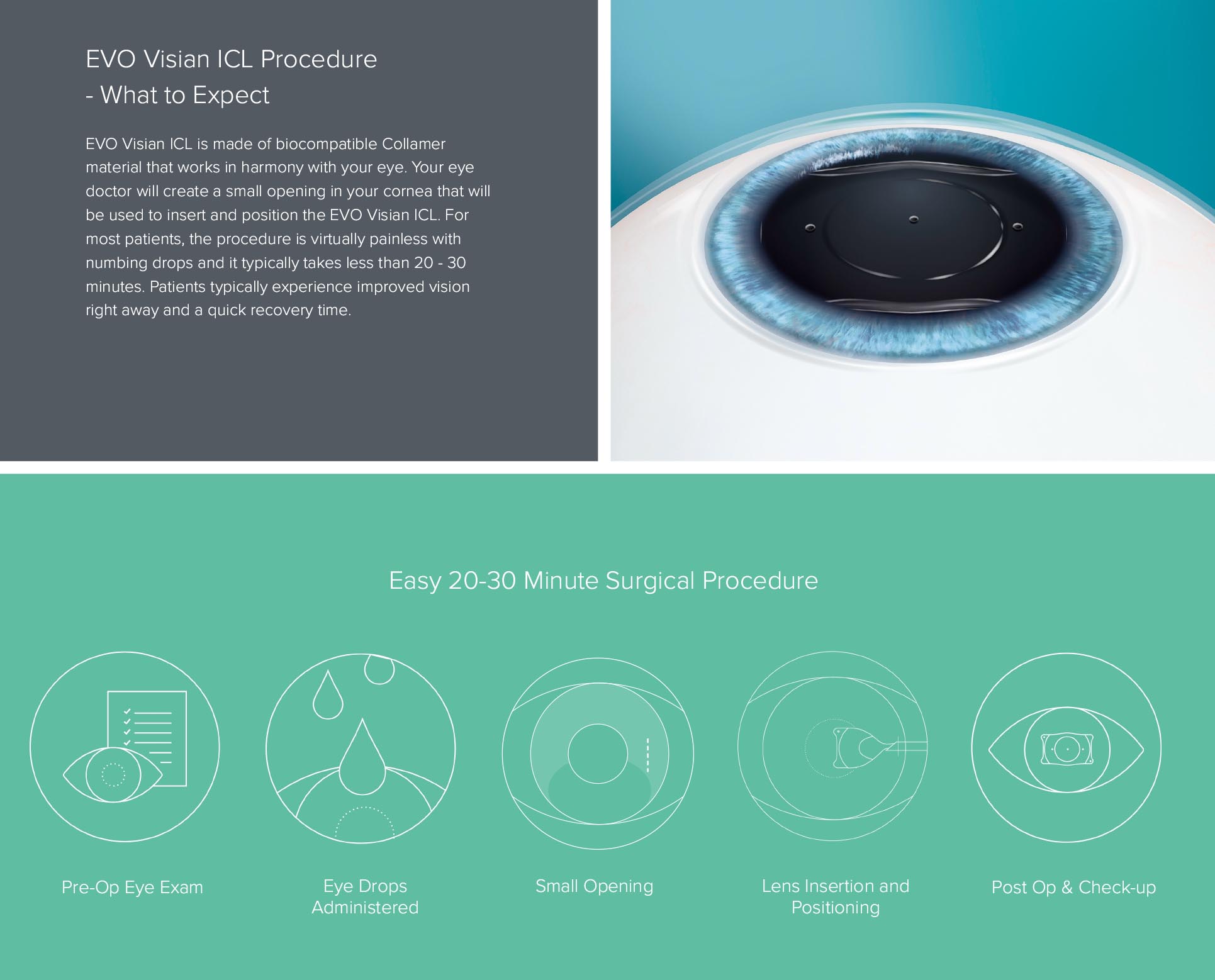 Is EVO Visian ICL Right for Me?
EVO Visian ICL is well-suited for a wide variety of people. Ideal candidates for EVO Visian ICL are aged 21 to 45 with nearsightedness with or without astigmatism and have maintained a stable prescription for at least one year. If you are seeking a solution to decrease or eliminate the cost and frustration of traditional contacts or glasses, EVO Visian ICL may be your answer. Contact us to discuss if EVO Visian ICL is right for you.